Grossmann / Milojkovic / Landfermann / Lillinger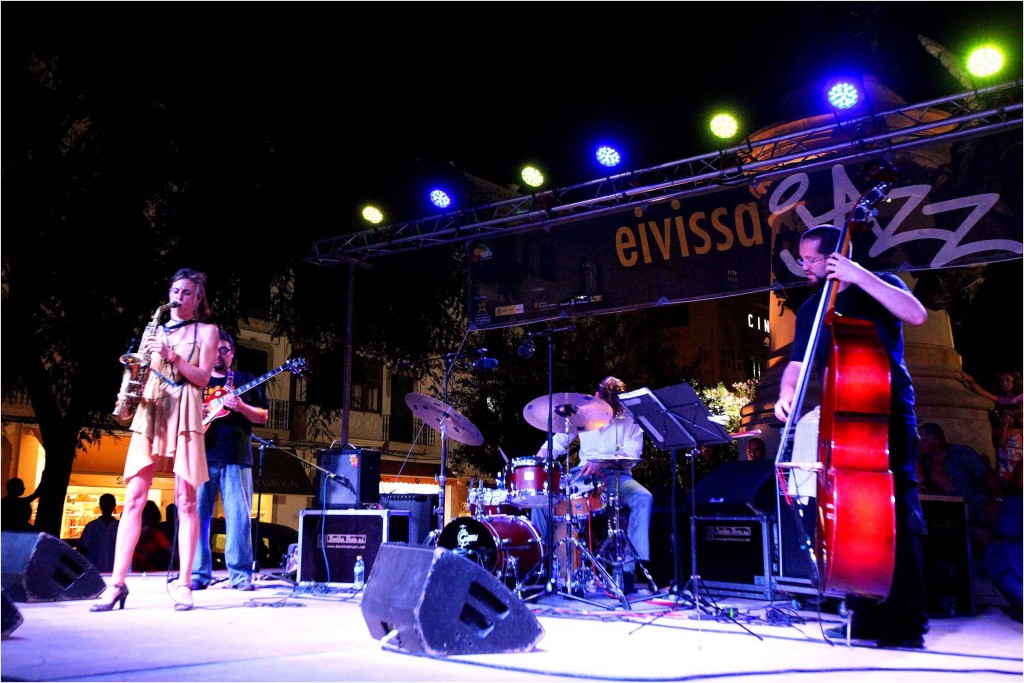 Muriel Grossmann alto, soprano saxophone, flute
Radomir Milojkovic guitar
Robert Landfermann bass
Christian Lillinger drums
Energetic and interactive playing featuring Muriel Grossmann on alto, soprano saxophone and flute, Radomir Milojkovic on guitar, Robert Landfermann on bass and Christian Lillinger on drums.
We all, I guess, can realize up until now, that the guitar is still the bearer of change; something new still can be added. Milojkovics' playing is deeply rooted in tradition, not only Jazz but also Blues and so-called World Music. Christian Lillinger is one of the most adventurous and exciting drummers of his generation, a musician's musician, providing a wide range of concepts, ideas and moods that ultimately is giving a new voice for the drums. Robert Landfermann is a supremely gifted performer with pristine technique and far reaching imagination, both as accompanist and as soloist.
There is a trust between these people: to deliver, whatever it takes. Thomas D. H. Foster

Muriel Grossmann, Austrian Saxophonist who lives on the island, offered a fantastic concert on the second day of Eivissa Jazz Festival. The fans enjoyed an unforgettable night in the center of Eivissa. Her performance was extraordinary, sometimes soft, almost spiritual, and sometimes wild, full of energy… Eivissa Jazz Festival, Xicu Lluy, Diario de Ibiza, Friday, August 26, 2011.
If you meet Muriel Grossmann on the street you see a thin, fibrous, woman walking with elegance and decision; but few can imagine, that on stage she is playing saxophone so vigorously, attacking each note as if it was part of her existence. Fragile only in appearance, Grossmann's jazz voice is more powerful than most, and if we add the excellent quartet she formed with her inseparable Radomir Milojkovic the result could only be of the highest quality. Muriel Grossmann is able to offer intensity and strength, to bring to evidence that whoever dominates the thunder is also able to caress … Eivissa Jazz Festival, Pep Tur, Ultima Hora, Friday, August 26, 2011.
ALBUMS
Awakening DR 06 CD, 2013
Earth Tones DR 07 CD / DR 10715-2 LP, 2015